Top of Iroquois Park, Louisville, KY: an Olmsted Designed Park
The top level of Iroquois Park in Louisville, Kentucky is one of the most beautiful places I've ever been.
It's only open to motor traffic one day a week, and most of the time it looks like the city has all but forgotten about it: tall grass, hidden brambles, vines, and flowers. The path through the tall grass eventually disappears and even though the earnest saunterer isn't that far from the road or from civilization, the wildness of the place takes hold and for a moment, it's possible to forget the nearness of what has come to pass as civilization.
One of the blessings of my life is that such a place, and others like it, are so close to where I live. I've taken this for granted in the past because, well, my head wasn't quite turned right. I'd allowed myself -- with all the best intentions in the world -- to get distracted by work, by the demands of building a business that I built for what may have not been the best reasons, and by the trappings of a civilization and system that I'd spent years avoiding and actively fighting against.
But as I find myself back in the tall grass, having wandered off the marked path in favor one that I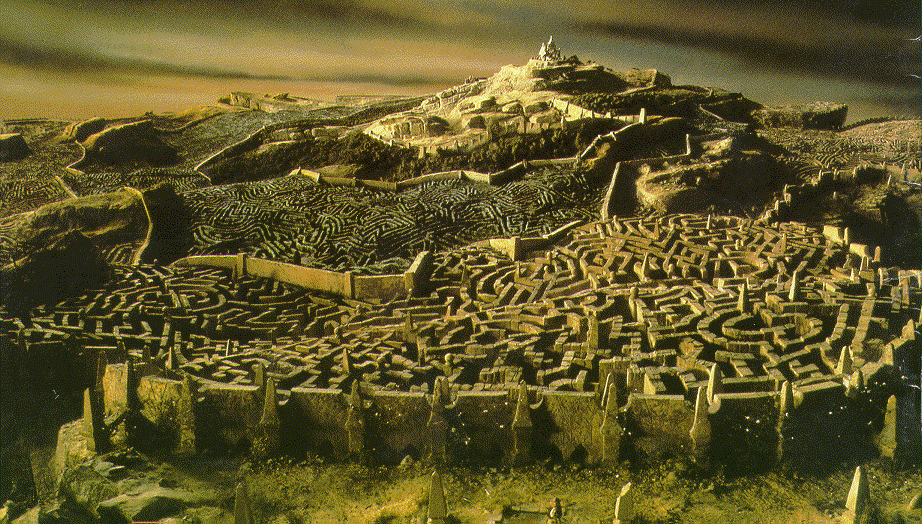 have no choice to have faith in rather than the sure thing I can see, dictate, and, to a limited degree, control, I feel more free than I have in a long, long time. I was so busy trying to make up some kind of professional life after the one I loved (education) seemed to have left me behind... or, to be more accurate, filtered me out... that I missed the opportunity to really step off the path. Yes, I tried a few creative things until I put together some sort of business plan. But the business took all the energy and left me little room to breathe. And you may point out,
Isn't that just the way it is?
No. It's the way I decided it was. That doesn't mean it was true. And no one had any control over it but me. I'd trapped myself in a maze of my own creation, with a monster of my own creation to whom I ceded all control of my life.
When I was finally able to see... or I was blessed with the chance to be able to see... what I was doing to myself, I knew that I had to get back to something basic:
PACK LIGHT.
On any journey, the things you carry are the things that can both help sustain you and make your life miserable. In some cases, the thing you're lugging around will kill you if you let it. So let go of what you don't need. Hang onto what sustains you.
The real bitch of it is that only you can figure out what those things are. But once you do, the tall grass is calling.
Thanks for reading! If you like what I'm doing, please consider leaving a tip.
It helps keep the lights on. Thanks again!